5.15.2005
Looking at Star Wars from a Robotic Nation perspective
With Episode 3 about to come out, I decided to re-watch the existing library of Star Wars films to get myself "Mentally Prepared." I was absolutely amazed at the number of anachronisms in the original Star Wars movie, and wrote them up in
Watching Star Wars 28 years later
.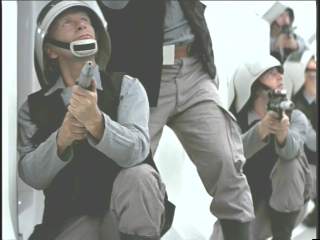 I am not talking about the obvious things like "space ships make no noise in a vacuum." People have been talking about stuff like that for decades. What I am talking about are things that would be absolutely impossible in a society this advanced -- things that will be impossible even in our own society in just 20 or 30 years. Things like human soldiers wearing cotton cargo pants with matching shirts into battle, or the fact that the princess has to insert physical media into R2-D2: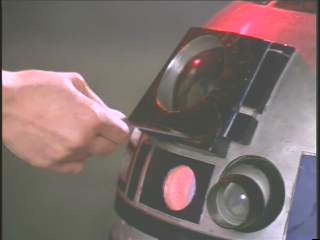 Click here
to read the article.
Comments:
My favorite silly moment is where R2-D2 plugs into the Death Star network with this big phallic-looking thing that spins around. I mean, it's one thing not to have wireless, but it's even worse not to have a cat-5 cable with an RJ-45 jack.
Post a Comment
<< Home
Archives
© Copyright 2005 by Marshall Brain
Atom RSS